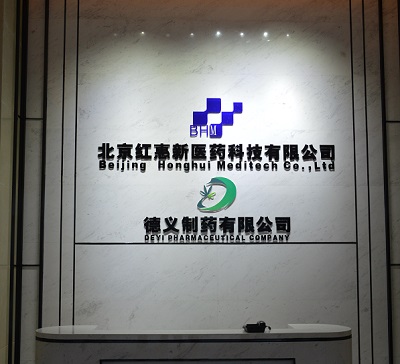 Beijing Honghui meditech Co.,Ltd is a pharmaceutical R & D high-tech enterprise founded in 2002 in Zhongguancun, Beijing by a team of senior researchers from Sweden,the company is located , at the same time undertake the technology conditions service platform in Daxing Bio-medicine Industry Park,It is currently a wholly owned subsidiary of Dezhan Health (Stock symbol 000813) and an international R & D specializing in pharmaceutical technology innovation.
Since its establishment more than ten years ago, the company has been committed to providing medical R&D and technological innovation services to domestic and foreign customers. The business scope covers many important links in the field of drug research and development, including custom synthesis of compounds (CRO), preparation of intermediates or test products for preclinical and clinical research (CMO), analysis and testing services, commissioned development of innovative drugs, research and development and declaration of generic drugs, drug activity screening, and new drugs development of preparations, etc.
Test manuscript

2020-07-16

On January 23, on New Year's Eve, when the whole family reun

国家药监局综合司关于开展全国"两法"知识竞赛活动的通知

2020-08-25

  各省、自治区、直辖市药品监督管理局,新疆生产建设兵团药品监督管理局,药品安全合作联盟: 为进一步宣传贯彻《中华人民共和国药品管理法》《中华人民共和国疫苗管理法》(以下简称"两法"),激发药品监管人员、药品相关企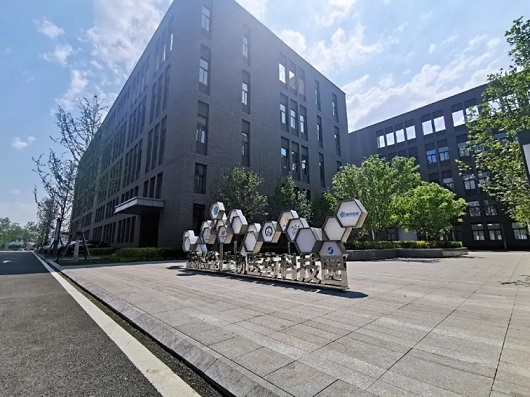 Since its establishment 18 years ago, Beijing Honghui Meditech has become a leading pharmaceutical research and development company in China. The company has consistently achieved industry-leading results, founded in its solid teamwork, innovation, dedication and intelligence. With cutting-edge technology, advanced equipment, strong management and an entrepreneurial spirit, it is one of China's finest R&D firms.
We always adhere to the spirit of science and innovation. While developing new drugs, we also subscribe to the mindset of "service first", and strive to provide professional, differentiated and customized services to pharmaceutical companies in the industry. Since our inception, we have been relentlessly refining our quality of service as well as internal processes and management, and wholeheartedly provide our customers with the highest quality of service.
All colleagues of the company work towards our common goals of bringing the Chinese pharmaceutical industry to new heights and of strengthening the human health. In order to achieve these goals, we work tirelessly to continuously develop, innovate and achieve results.
Yesterday's brilliance is the driving force and starting point for Honghui Meditech to continue to flourish. As a member of the social fabric, with the spirit of continuous improvement and innovation, we strive to undertake the historic mission entrusted by society and contribute with pride to the development of Chinese medicine!
We pursue excellence with the highest integrity. We look forward to working with you to create a better tomorrow for the pharmaceutical industry!
president: Du Yesong
Copyright © Beijing Honghui Meditech Co., Ltd All Rights Reserved. Tel:010-80456172,010-80456173 Address:Building 7, Liandong u Valley, No. 50, Huatuo Road, Daxing biomedical industrial base, Zhongguancun Science and Technology Park, Daxing District, Beijing